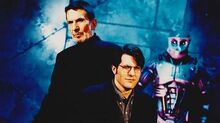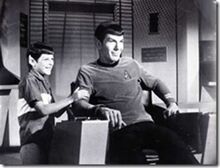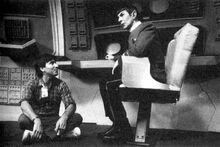 Adam B. Nimoy
(born August 9, 1956) is an American television director. Nimoy is the son of the late actor
Leonard Nimoy
and actress Sandra Zober. He is married to actress Terry Farrell.
Adam Nimoy began his work in the entertainment industry as an attorney in entertainment law specializing in music and music publishing. According to lead singer Kurt Harland, Adam was instrumental in clearing the many Star Trek samples used on Information Society's self-titled debut record, such as the "Pure energy!" snippet used in the #3 US hit "What's On Your Mind? (Pure Energy)".
He was a business affairs executive for EMI America Records and Enigma Records before becoming a TV director.
His credits include episodes of NYPD Blue, The Practice, Ally McBeal, Gilmore Girls, Star Trek: The Next Generation, Babylon 5, The Outer Limits, for which he directed his father in the episode "I, Robot", and Sliders.
Community content is available under
CC-BY-SA
unless otherwise noted.