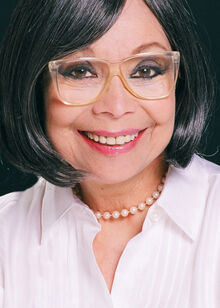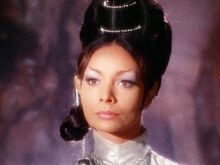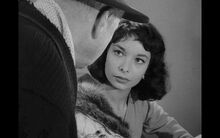 Arlene Martel (born Arline Greta Sax, April 14, 1936 – August 12, 2014) was an American actress. Prior to 1964, she was frequently billed as Arline Sax or Arlene Sax. Casting directors, among other Hollywood insiders, referred to Martel as "the Chameleon," because her appearance and her proficiency with accents and dialects enabled her to portray characters of a wide range of races and ethnicities.
Arlene Martel is well-known to Star Trek: The Original Series (1966) fans as Spock's Vulcan bride, T'Pring, in the episode, Star Trek: The Original Series: Amok Time (1967). Born Arline Greta Sax to Austrian Jewish immigrants on April 14, 1936 in New York City, she spent her early years in one of the poorest slums in the Bronx. When her mother's boss saw her poor living conditions, he personally underwrote her attendance at an upper-crust boarding school in Connecticut. At age 12, Arlene assumed personal responsibility to audition for New York's famed High School of the Performing Arts. Not only did she gain entrance, she also went on to excel at the school--graduating with the school's top drama award. Her professional career began in her teens when she landed the role of Esther in the Broadway production of "Uncle Willie", also starring Norman Fell.
After heading to Hollywood, Martel began making guest appearances on television series such as The Untouchables (1959), Route 66 (1960) and The Twilight Zone (1959). She had the recurring role of Tiger on the situation comedy Hogan's Heroes (1965). Her facility with accents and dialects enabled her to play a wide variety of characters, earning her the nickname of "The Chameleon". Arlene's relationship with James Dean is chronicled in Joe Hyams' biography, "The James Dean Story". Married and divorced three times, Arlene had three children: Adam Palmer, Avra Douglas and Jodaman Douglas. Martel died at age 78 of a heart attack on August 12, 2014 in Santa Monica, California. She had battled breast cancer some years earlier.
REFERENCES
Community content is available under
CC-BY-SA
unless otherwise noted.