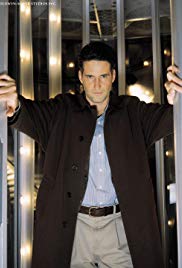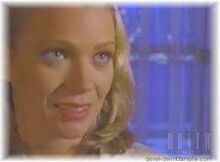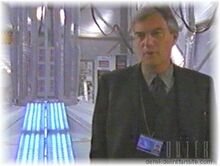 "Breaking Point" is an episode of The Outer Limits television show. It first aired on 18 February 2000, during the sixth season.
Contents
1 Opening narration
2 Plot
3 Closing narration
4 Cast
Opening narration
"Nothing in our world is more unyielding than the inexorable march of time. But what will happen when mankind is able to manipulate that awesome force?"
Plot
A man gets fired from his job as a scientist at a technology company called Anderson Technology as they don't believe in his time travel theories. So he tests his time machine himself to prove them wrong, only to arrive just in time to see his wife die two days from the day he traveled. Horrified, he returns to the present and tries to protect and warn her.
His wife refuses to believe his stories of time travel, and he loses his temper and accidentally kills her. Declaring himself a monster, he decides she would be better off without him, so travels back to the day they met and kills his past self before he met her, erasing himself from existence.
However it proves to be for nothing as in the new timeline, it turns out that his wife had been contemplating suicide and meeting him that fateful day saved her.
Closing narration
"We have always struggled to control our destiny. But even when we think we've succeeded, fate may have the final word."
Cast
Rick Roberts ... Andrew McLaren Laurie Holden ... Susan McLaren Patricia Harras ... Amy William deVry ... Craig Swenson Derek de Lint ... Carl van der Meer Scott Owen ... Collins Carlos Joe Costa ... Jailor Kwesi Ameyaw ... Policeman #1 Bill Mackenzie ... Policeman #2
Community content is available under
CC-BY-SA
unless otherwise noted.