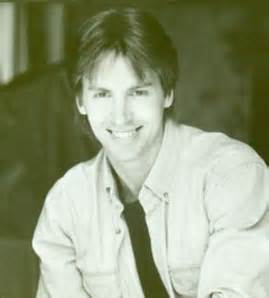 Born December 13, 1965 in New Jersey, USA Died June 17, 2004
in Santa Monica, California, USA  (cancer)
L.A. Weekly once called Brian's writing "Shakespearean Punk." You either loved his unique writing voice, or you hated it. So he had a lot of fans among the production community -- and maybe a hell of a lot more doubters. That didn't stop Brian. It took him 10 years to get his first Hollywood credit. Along the way, he worked as a copywriter, assistant to monster-ego executives, temped everywhere, waited tables, and every other job aspiring writers take. He never lost hope, and never doubted his ability. A screenplay, Dead Street Picassos, put him on the map when he first came to town at age 23 -- but nothing ever came of it. He continued hustling, and after 15 years -- at age 37 -- Brian did the impossible: he sold his own pilot to Sony studios, and got himself attached to direct it. It was an incredible achievement for an almost "nobody" writer -- but the idea was just that great. Tragically, Brian was diagnosed with melanoma just three months later. He bravely went through several rounds of chemotherapy, writing and re-writing his script along the way. Chemotherapy was successful, but a kidney infection hit, and Brian's health deteriorated rapidly. Even hours before his death, he never lost hope, and always knew that he made the right choice to pursue his dream of writing. And he was right. He remains an absolute inspiration to those who knew him, and to those who had the great pleasure of working with him.
Community content is available under
CC-BY-SA
unless otherwise noted.