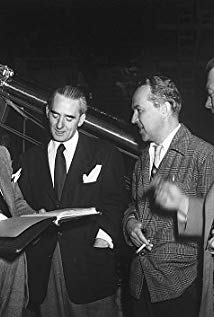 After graduation from the University of California at Berkeley, Byron Haskin worked for a time as a newspaper cartoonist. He began his career in the film industry in 1920 as a commercial-industrial movie photographer, and then as a cameraman for Pathe and International Newsreel. Later he became an assistant director at Selznick Pictures. He was a cinematographer during the silent era, worked on special effects and helped to develop the technology that eventually brought sound to the film industry. He began directing in the late 1920s at Warner Brothers and journeyed to England in the early 1930s to make films there. Upon his return he was appointed head of the Warner Brothers Special Effects department. He returned to directing, and was responsible for Walt Disney's first live-action film, Treasure Island (1950). In the mid-'50s Haskin began a rewarding association with producer George Pal, for whom he shot what is probably his best-known film, the science-fiction classic The War of the Worlds (1953). Haskin would collaborate with Pal on three other films, The Naked Jungle (1954), Conquest of Space (1955) and The Power (1968). Fans will also remember Haskin for the cult-classic Robinson Crusoe on Mars (1964).
Community content is available under
CC-BY-SA
unless otherwise noted.