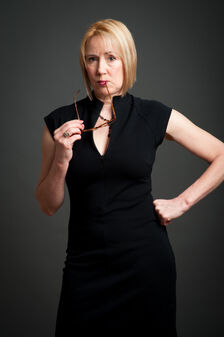 Christine Lippa was an actress who had a successful Hollywood career. Lippa began her acting career by debuting in films like "North of Pittsburgh" (1993) with Viveca Lindfors and Jeff Schultz, "Intersection" (1994) with Richard Gere and Sharon Stone and "Little Women" (1994). She also appeared in the TV movie "Just One of the Girls" (Fox, 1993-94). Lippa worked in television around the start of her acting career with a role on "The Commish" (1991-95). She also starred in the TV movies "I Know What You Did" (ABC, 1997-98) and "In the Doghouse" (Showtime, 1998-99). More recently, she earned a role in "Bliss" (1997) with Terence Stamp. She also was featured in the TV movie "The Goodbye Girl" (TNT, 2003). She also worked in television during these years, including roles in "Dead Like Me" (2003-04) and "The L Word" (Showtime, 2003-09). Lippa put her acting skills to use in films like "The Deal" (2005) with Christian Slater and the children's sequel "Dr. Dolittle 3" (2006) with Kyla Pratt. Most recently, Lippa appeared in "If There Be Thorns" (Lifetime, 2014).
She appeared in the Outer Limits episode "White Light Fever".
Community content is available under
CC-BY-SA
unless otherwise noted.