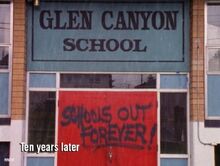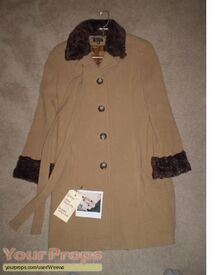 A chemical war leaves most of humanity unable to reproduce.
Only rare couples, such as Sherry and Tim McAllister, are able to have healthy normal children. Sherry and Tim McAllister conceive and become the focus of intense attention from the government.
The couple slowly comes to the realization of how important the pregnancy is to the government, and how far it will go to get what it wants.
They find themselves in a secret maternity hospital overseen by Dr. Clayton Royce. The McAllisters are truly horrified when they find that Dr. Royce has hidden designs on their newborn son as he intends him to be a permanent ward of the state.
Cast
Don Franklin ... Tim McAllister Rachael Crawford ... Sherry McAllister Susan Hogan ... Dr. Marissa Golding Christopher Bolton ... Orderly Grant Christine Willes ... Nurse Yvette Alan Scarfe ... Dr. Royce Louva Meloche ... Annie Kyle Labine ... Joe Ken Ryan ... Leader (as Kenneth Ryan) Maxine McKay ... Tessa Chilton Crane ... Pregnant Woman Jean Daigle ... NWA Spokesperson
Community content is available under
CC-BY-SA
unless otherwise noted.