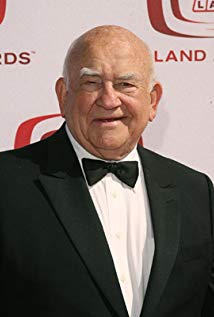 Ed Asner (/ ˈ æ s n ər /; born November 15, 1929) is an American actor, voice actor, and a former president of the Screen Actors Guild.He is primarily known for his role as Lou Grant during the 1970s and early 1980s, on both The Mary Tyler Moore Show and its spin-off series Lou Grant, making him one of the few television actors to portray the same character in both a comedy and a drama.
Ed Asner is a television legend, the winner of seven acting Emmy Awards (which puts him tied with Mary Tyler Moore, both of whom rank second to their "The Mary Tyler Moore Show (1970) Show" co-star, Cloris Leachman who has nine). In all, he has been nominated 20 times for an Emmy Award, with 17 nods for a Primetime Emmy and three for a Daytime award. (All of his wins were for Primetime.)
As well as being one of the most outstanding and most respected actors of his generation, equally adept at comedy as he is at drama, Asner also made a name for himself as a trade unionist and a political activist. He served two terms as president of the Screen Actors Guild, from 1981-1985, during which he criticized former SAG President Ronald Reagan, then the president of a greater concern, for his Central American policy.
He co-stars in the original series episode "It Crawled Out of the Woodwork".
Community content is available under
CC-BY-SA
unless otherwise noted.