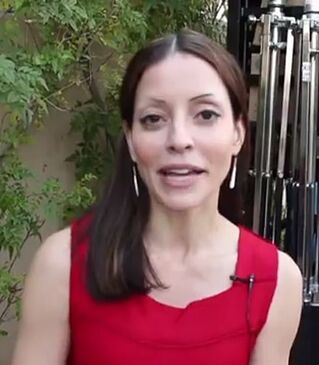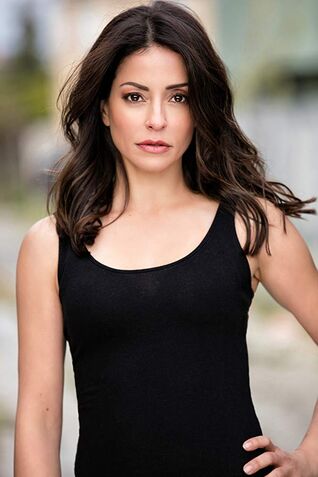 Emmanuelle Frederique Vaugier (/voʊʒiˈeɪ/, voh-zhee-AY; born June 23, 1976) is a Canadian film and television actress, and model. Vaugier has had recurring roles as Detective Jessica Angell on CSI: NY, Mia on Two and a Half Men, Dr. Helen Bryce on Smallville, FBI Special Agent Emma Barnes on Human Target, and as The Morrigan on Lost Girl. In feature films, Vaugier has appeared alongside Michael Caine and Robert Duvall in Secondhand Lions. She appeared as Addison Corday in Saw II and IV, and had a supporting role in the Josh Hartnett film 40 Days and 40 Nights.
Has played a doctor on both the WB's Charmed (1998) and Smallville (2001).
Resides primarily in Los Angeles, where she works, but also has a home in her hometown of Vancouver, British Columbia.
Her parents are French immigrants. She grew up in a French-speaking home.
Last name is pronounced Vo-zhe-aye/Vo-zhaye.
Attended an all girls private school for 10 years.
Has two dogs Lily and Isabelle.
Has played 3 characters named Nikki - in Largo Winch: The Heir (2001), One Tree Hill (2003) and Need for Speed: Carbon (2006).
She landed a spot in Maxim Hot 100 List in 2006 at number 31.
Was on the February 2006 Cover of Maxim.
She is a former model, who started modeling in high school.
Her dream role when she was little was Little Orphan Annie in "Annie.".
She loves to go hiking.
In 2002, Emmanuelle was in a Charmed episode (5.6, The Eyes Have It) with Saw II (2005) co-star, Tobin Bell.
Community content is available under
CC-BY-SA
unless otherwise noted.