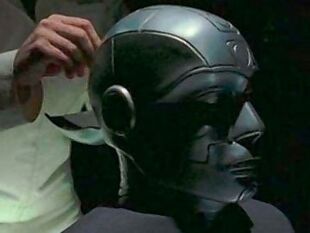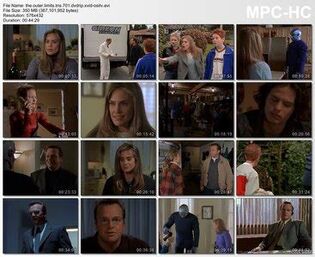 Introduction
An overworked man acquires a robot to take care of his household and family in his absence. He realizes too late that the machine may be doing its job just a little bit too perfectly.
Plot
Jerry Miller (Tom Arnold) spends more time at work than at home, and buys a robot to help around the home. While his family resists at first, they slowly accept the artificial life form. Gideon performs better than Jerry could ever hope for, so well that Jerry's role as head of the household is removed in favor of an artificial replacement. Jerry grows increasingly hostile towards Gideon but despite his change of heart, Gideon's hold of the family has become too strong.
Cast
Tom Arnold ... Jerry Miller Catherine Mary Stewart ... Brooke Miller Gerard Plunkett ... Gideon Kimberley Warnat ... Candace Miller Giacomo Baessato ... Russ Miller Alf Humphreys ... Dennis (as Alfred E. Humphreys) Beverley Elliott ... Holly Michael Daingerfield ... Delivery Man Jordan Weller ... Zack Graham Wardle ... Man Brent Sheppard ... Man on TV (as Brent J.D. Sheppard) Jade Pawluk ... Clay Clay St. Thomas ... Host on TV
Community content is available under
CC-BY-SA
unless otherwise noted.