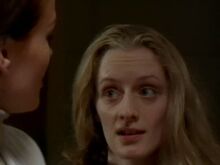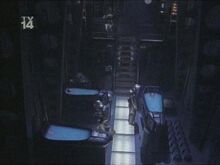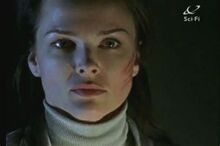 A sanitarium for schizophrenics is plagued by a series of bizarre killings. It turns out the carnage is the handiwork of a restless, body-hopping spirit, the ghost of a man whom Dr. Rachel Harris (Dina Meyer) had been forced to kill during a botched military experiment four years earlier. But even with this knowledge, Rachel has no way of knowing into whose body the malevolent spirit will leap next -- nor what the deadly entity ultimately has in mind for her.
Cast
Steve Archer ... Lead Cop Noah Beggs ... Prison Guard Darren Birch ... Test Subject #2 Aaron Douglas ... Kevin Lockwood Colin Ferguson ... David Ben Gehrke ... Test Subject #1 Dina Meyer ... Dr. Rachel Harris Oga Nwobosi ... TV Anchorwoman Ty Olsson ... Mike Xantha Radley ... Sarah Ron Selmour ... Carl John R. Taylor ... Leon Barbara Tyson ... Dr. Kate Robert Weiss ... Blue Tech
Community content is available under
CC-BY-SA
unless otherwise noted.