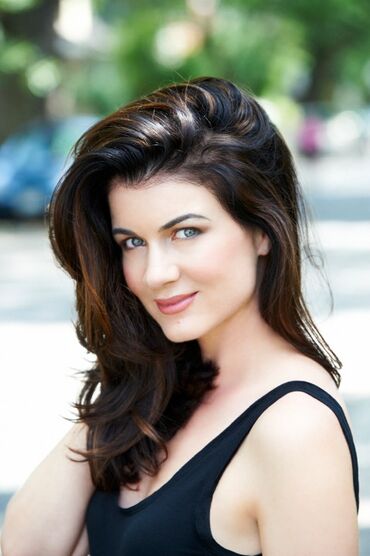 Gabrielle Sunshine Miller (born November 9, 1973) is a Canadian actress who, since the start of her career in 1993, has appeared in hundreds of television films and series episodes, including leading roles in two of Canada's most popular concurrently-running series, the sitcom Corner Gas (2004–09) and the comedy-drama Robson Arms (2005–08). She was also a regular or semi-regular on the TV series Pasadena (2002), Alienated (2003–04), Call Me Fitz (2012–13), Mother Up! (2013) and Good Witch (2015–16).
Gabrielle Miller is on the fast track to becoming one of Canada's foremost actors. She has lead roles in two of Canada's hottest shows - Corner Gas (2004) and Robson Arms (2005). But these are not the first popular screen appearances that she has made. Gabrielle has been acting since she was seventeen and has made a significant impact on her trade. She has also shared the screen with an impressive list of talented actors.
Gabrielle trained at North Vancouver based Breck Academy for the Performing Arts, and landed her first job very quickly. Following a wealth of roles in top Canadian and American shows Gabrielle landed a lead in CTV's Corner Gas (2004) - the highest rated program in Canadian television history. On its first night on air in January 2004 it garnered 1.15 million viewers (it now boasts 1.6 million per episode), making Gabrielle a household name and one of Canada's most loved actors.
Gabrielle has five siblings and grew up in Vancouver, spending her teenage years in White Rock. She now shares her time between Los Angeles and Vancouver (aside from when she in on location in Saskatchewan) and enjoys the healthy lifestyle both cities provide. She loves to hike and walk her dog Duncan and also works out regularly with her boxing coach.
Community content is available under
CC-BY-SA
unless otherwise noted.