Harlan Ellison

Born

May 27, 1934
Cleveland, Ohio, United States

Occupation

Writer

Wrote episodes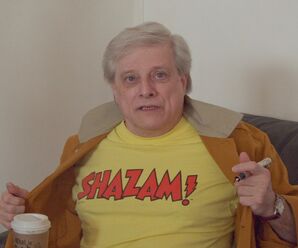 Harlan Jay Ellison (May 27, 1934 - June 28, 2018) is an American writer. His principal genre is speculative fiction.
Terminator controversy
Ellison claimed that James Cameron's film The Terminator drew from material from Ellison's Outer Limits episodes "Soldier" and "Demon with a Glass Hand". Hemdale, the production company and the distributor Orion Pictures, settled out of court for an undisclosed sum, "acknowledging" the work of Ellison at the end of the film. Cameron has labeled Ellison's claim a "nuisance suit" and referred to Ellison as a "parasite who can kiss my ass."
On April 24, 2000 Ellison sued Stephen Robertson for posting four stories to the newsgroup "alt.binaries.e-book" without authorization. The other defendants were AOL and RemarQ, internet service providers whose only involvement was running servers hosting the newsgroup. Ellison claimed that they had failed to stop the alleged copyright infringement in accordance with the "Notice and Takedown Procedure" outlined in the 1998 Digital Millennium Copyright Act. Robertson and RemarQ first settled with Ellison, and then AOL likewise settled with Ellison in June 2004, under conditions that were not made public. Since those settlements Ellison has initiated legal action and/or takedown notices against more than 240 people who have distributed his writings on the Internet, saying, "If you put your hand in my pocket, you'll drag back six inches of bloody stump".
References
External links
Community content is available under
CC-BY-SA
unless otherwise noted.