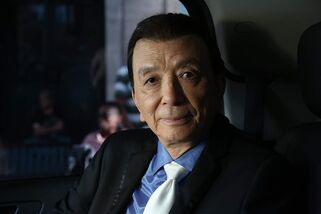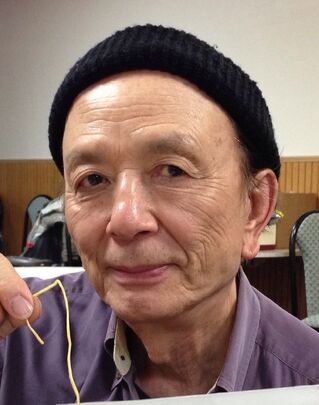 James Hong (traditional Chinese: 吳漢章; simplified Chinese: 吴汉章; pinyin: Wú Hànzhāng; Jyutping: Ng4 Hon3zoeng1; born February 22, 1929) is an American actor, voice actor, producer, and director of Chinese descent. He has worked in numerous productions in American media since the 1950s, playing a variety of East Asian roles.
He became known to audiences through starring in the crime series The New Adventures of Charlie Chan (1957–1958), and through numerous appearances on the original Hawaii Five-O (1968-1980). Hong is known for his roles in various Hollywood films, such as Chinatown (1974), Airplane! (1980), Hannibal Chew in Blade Runner (1982), David Lo Pan in Big Trouble in Little China (1986), Jeff Wong in Wayne's World 2 (1993), Master Hong in Balls of Fury (2007), and Jerry Chen in R.I.P.D. (2013). Hong also famously guest starred on the sitcom Seinfeld as a maître d' in the episode "The Chinese Restaurant". As a voice actor, Hong voiced Chi-Fu in Mulan (1998), Daolon Wong on the television series Jackie Chan Adventures (2002–2004) and Mr. Ping in the Kung Fu Panda franchise, in addition to several video game roles including Sleeping Dogs and Call of Duty: Black Ops II (both 2012). Hong also voiced several characters in Avatar: The Last Airbender. With over 380 film and television credits, he is one of the most prolific English-speaking actors of all time.
Community content is available under
CC-BY-SA
unless otherwise noted.