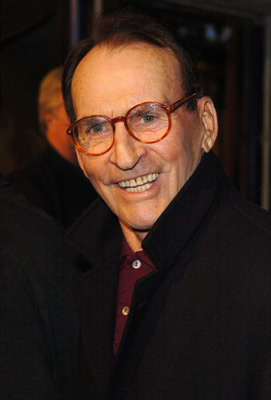 James Barrie Sikking (born March 5, 1934) is an American former actor known for his role as Lt. Howard Hunter on the 1980s TV series Hill Street Blues.
Sikking was born in Los Angeles. His mother, Sue Sikking (née Paxton), was a founder of Santa Monica's Unity-by-the-Sea Church. He graduated from UCLA in 1959 and attended the University of Hawaii. He has two brothers, Tom and Art, and a sister, Joy.
Sikking starred on the ABC TV series Doogie Howser, M.D. as Dr. David Howser and on the 1997 drama series Brooklyn South as Captain Stan Jonas. He also portrayed Geoffrey St. James on the NBC comedy Turnabout and did the voice of General Gordon on the short-lived 1998 cartoon series Invasion America. He is often credited as James B. Sikking.
His film work includes The Competition, Outland, Up the Creek, Star Trek III: The Search for Spock and Narrow Margin, as well as a minor (but crucial) part, as a cynical hitman, in the earlier Point Blank. Sikking's film career started in 1955. Sikking starred in the 1992 TV movie Doing Time on Maple Drive. He has made guest appearances on many TV series including Perry Mason, Rawhide, The Fugitive, Bonanza, The Outer Limits, General Hospital, The Rockford Files, The Bob Newhart Show, Hogan's Heroes, Rich Man, Poor Man Book II, Hunter and Batman Beyond.
James B. Sikking was born on March 5, 1934 in Los Angeles, California, the son of Unity ministers. He is probably best known for his yeoman work as hard-charging--and hardheaded--SWAT leader Lt. Howard Hunter on the classic police drama Hill Street Blues (1981). His full name--James Barrie Sikking--was given to him as J.M. Barrie (of "Peter Pan" fame) was his parents' favorite author at the time. Graduating from El Segundo High School, Sikking's interest in acting started after participating in various college plays while a student at the University of California-Santa Barbara, UCLA and the University of Hawaii. He made his professional stage debut with a production of "Damn Yankees" and broke into films with unbilled work in Five Guns West (1955) and The Revolt of Mamie Stover (1956). He finally started receiving billing in the 1960s, albeit bit parts in films and television, as minor villains or in-charge types with such roles as a professional assassin in Point Blank (1967), the head of vice squad in The New Centurions (1972) and a CIA agent in Scorpio (1973) coming his way. Sikking's first steady television job was playing Dr. James Hobart for three years on the daytime soap opera General Hospital (1963) during the 1970s.
Moving into "Grade A" quality films in the early 1980s, he still stayed pretty much in the background with little chance to shine, such as his playing of Donald Sutherland's white-collar business comrade in the Oscar-winning Ordinary People (1980). It took his scene-stealing role as the gung-ho, often volatile and emotionally unpredictable Lt. Hunter on "Hill Street Blues", however, to alter the course of his career. Following the series' demise after six seasons, Sikking continued to move around in the top supporting ranks, finding steady work on television as Dr. David Howser, Neil Patrick Harris' father on Doogie Howser, M.D. (1989) and in important roles in such mini-movies as Doing Time on Maple Drive (1992). Continuing in such movies as Star Trek III: The Search for Spock (1984), Narrow Margin (1990) and The Pelican Brief (1993), typically playing various authoritarians, he had a rare movie co-lead in Final Approach (1991). Long married to wife Florine, whom he met while at UCLA, his son Andrew Sikking is also an actor.
Community content is available under
CC-BY-SA
unless otherwise noted.