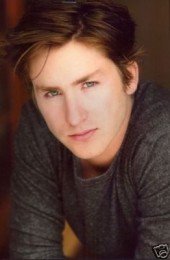 Age
36
Birthday
May. 4th, 1983
Born in
Vancouver, British Columbia, Canada
Height
5' 7
Moss was born in Vancouver, British Columbia, Canada. He is best known for his roles of Jason Wise in Final Destination 3 and Quinn McKaye on Whistler, for which Moss won a Leo Award for Best Lead Performance by a Male in a Dramatic Series in 2007. Moss starred in the Dear Mr. Gacy, the film adaptation of The Last Victim, the memoirs of Jason Moss (no relation), a college student who corresponded with notorious serial killer John Wayne Gacy (played by actor William Forsythe).

He has also been involved as a voice actor in animation including Reboot, Billy the Cat, Trollz, Stories From My Childhood, the Goodtimes Fairy Tales films, Double Dragon, Captain Zed and the Zee Zone, Troll Tales, Pocket Dragon Adventures and Mummies Alive!.

Moss has one brother, Rory Moss, and one sister, actress Tegan Moss.
TRIVIA:
Acted with Amanda Crew in Whistler and Final Destination 3, but had no scenes together in FD3.
Played
a character named Jason 5 times ("Are you afraid of the dark?". "Ginger Snaps", "The Outer Limits", "Final Destination 3" and "Dear Mr.Gacy").
Brother of Rory and actress 'Tegan Moss'.
Son of Catherine and Richard Moss.
Community content is available under
CC-BY-SA
unless otherwise noted.