Kevin John Conway (born May 29, 1942) is an American actor and film director.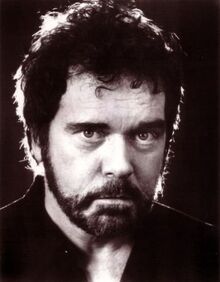 From 1995 to 2002, he was the Control Voice for the revived series of The Outer Limits. He made a guest appearance on Star Trek: The Next Generation as the clone of the legendary Klingon figure Kahless. He guest starred on The Good Wife episodes "Threesome","Boom" and "Wrongful Termination" as Jonas Stern, a founding partner of the titular character's law firm. He portrayed Seamus O'Reily, the abusive father of Ryan and Cyril O'Reily in the HBO prison drama Oz.
He was a guest star on JAG in the episode "King of Fleas" portraying a paraplegic Vietnam vet who confessed to a murder. He has also guest starred on three Law & Order series, the original series, two guest appearances on Law & Order: Criminal Intent, and one on Law & Order: Special Victims Unit. He also guest starred in the second season of In the Heat of the Night. He also played the father of Jenny (played by Olivia Wilde) in NBC's The Black Donnellys in 2007.
Community content is available under
CC-BY-SA
unless otherwise noted.