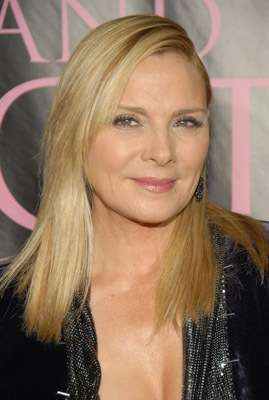 Kim Victoria Cattrall was born on August 21, 1956 in Mossley Hill, Liverpool, England to Gladys Shane (Baugh), a secretary, and Dennis Cattrall, a construction engineer. At the age of three months, her family immigrated to Canada, where a large number of her films have been made. At age 11, she returned to her native country and studied at the London Academy of Music and Dramatic Art. She returned to Vancouver and, at age 16, graduated from high school and won a scholarship to study at the American Academy of Dramatic Arts in New York City. During her final year at the Academy, she won a role in Otto Preminger's action thriller Rosebud (1975). Following her film debut, Kim returned to the theatre, first in Vancouver and then in repertory in Toronto prior to winning a contract at Universal Pictures in Los Angeles, California.
Kim continued to work steadily through the late 1970s, 1980s and 1990s, including roles in 1980s cult classics such as Police Academy (1984), Big Trouble in Little China (1986) and Mannequin (1987), and as Mr. Spock's protegee Lieutenant Valeris in Star Trek VI: The Undiscovered Country (1991). However, it was her portrayal of sexually liberated public relations executive Samantha Jones on the HBO sitcom Sex and the City (1998) and its two feature film follow-ups that brought her worldwide attention, and gained her five Emmy Award nominations and four Golden Globe Award nominations including winning the 2002 Golden Globe for Best Supporting Actress.
Community content is available under
CC-BY-SA
unless otherwise noted.