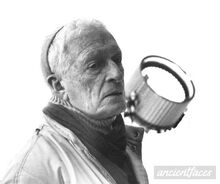 László Benedek (Hungarian pronunciation: [ˈlaːsloː ˈbɛnɛdɛk]; March 5, 1905 – March 11, 1992; sometimes Laslo Benedek) was a Hungarian-born film director and cinematographer, most notable for directing The Wild One (1953).
He gained recognition for his direction of the film version of Death of a Salesman (1951), for which he won the Golden Globe Award for Best Director and a Best Director nomination from the Directors Guild of America. However, it was for his directorial efforts on his next project that Benedek is best remembered. His motorcycle gang film The Wild One (1953) caused a storm of controversy and was banned in the United Kingdom until 1968.
Community content is available under
CC-BY-SA
unless otherwise noted.