Birthplace: Bronx, New York
Birthday: March 25
Died September 08, 2013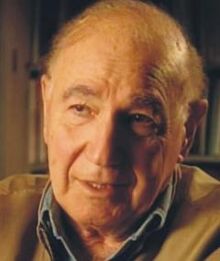 Lou Morheim, a writer and producer who worked on several top television series of the 1960s and '70s, as well as feature films, died September 8, 2013, in Santa Monica, California. He was 91.
Morheim, a native of the Bronx, began his career as a screenwriter and later became a producer as well. His early credits included Ma and Pa Kettle, the first in a popular series of comedies starring Marjorie Main and Percy Kilbride as the rural couple of the title. His other film credits included Pier 23, Smuggler's Island, The Beast from 20,000 Fathoms, The Magnificent Seven and The Hunting Party.
In the production of the original Outer Limits series Lou Morheim was the "right hand man" of Joseph Stefano.
Community content is available under
CC-BY-SA
unless otherwise noted.