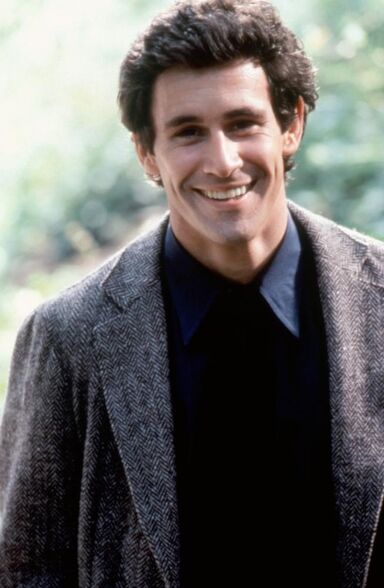 Michael Leonard Ontkean (born January 24, 1946) is a retired Canadian actor.[1] Born and raised in Vancouver, British Columbia, Ontkean relocated to the United States to attend the University of New Hampshire on a hockey scholarship before pursuing a career in acting in the early 1970s.
He initially came to prominence portraying Officer Willie Gillis on the crime drama series The Rookies from 1972–74, followed by lead roles in the hockey sports comedy film Slap Shot (1977) and the romantic comedy Willie & Phil (1980). In 1982, he had a starring role opposite Harry Hamlin and Kate Jackson in the drama Making Love, in which he portrayed a married man who comes to terms with his homosexuality. Ontkean continued to appear in films, such as Clara's Heart (1988) and Postcards from the Edge (1990) before being cast as Sheriff Harry S. Truman on David Lynch's Twin Peaks (1990–1991), the role for which he is probably best known.
Michael Ontkean, the Cando-American actor best known for playing the minor league hockey player Ned Braden in the cult classic Slap Shot (1977), was born on January 24, 1946 in Vancouver, British Columbia. His parents Leonard and Muriel (née Cooper) Ontkean were actors. Michael appeared on the Canadian TV series Hudson's Bay (1959), which ran for one season in 1959-60, but did not appear again professionally as an actor until an episode of Ironside (1967) was broadcast in 1970.
Like many a Canadian lad, Ontkean grew up playing hockey. He was good enough to earn a hockey scholarship to the University of New Hampshire, a Division I program. He was a standout player at UNH in his three seasons as a varsity player from 1966 to 1969. (Division I hockey teams did not allow freshmen to play on the varsity team in those days.) After graduating from UNH in 1969, he did not pursue a professional hockey career but moved to Los Angeles to become an actor.
After taking roles on episodic TV shows and appearing in TV movies from 1970 to 1972, he had his breakthrough with a lead in the TV series The Rookies (1972), which debuted in September 1972. He played policeman Willie Gillis on the series, which he left after the 1973-74 season and was replaced by policeman Chris Owens, played by Bruce Fairbairn. His "Rookies" co-star Kate Jackson would later appear as his wife in the then-controversial 1982 film Making Love (1982), in which Ontkean played a married man who leaves his wife after coming out after an affair with his gay lover.
Earlier, Ontkean's skill as a hockey player enabled Ontkean to beat out Peter Straus and other actors for the role as the disaffected Ned Braden in "Slap Shot". In the film, he performed all of his on-ice shots himself. Subsequently, he had a major role in Paul Mazursky's Willie & Phil (1980), but neither that movie or "Making Love" was a hit. (Peter Straus, who lost the role in "Slap Shot" to Ontkean but was the bigger star after the success of the TV mini-series Rich Man, Poor Man (1976), turned down the role of the closeted gay man played by Ontkean in "Making Love.")
Ontkean's most memorable role since the early '80s was Sheriff Harry S Truman) in 'David Lynch''s cult classic TV series Twin Peaks (1990). He continues to appear in movies and on TV while living in Hawaii with his second wife, Jamie Smith Jackson.
Community content is available under
CC-BY-SA
unless otherwise noted.