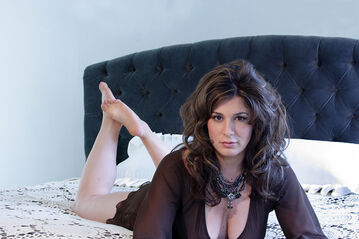 Nicole Lyn Oliver (born February 22, 1970) is a Canadian actress and singer. She is best known for her roles as Princess Celestia and Cheerilee in My Little Pony: Friendship Is Magic and Zoe Trent in Littlest Pet Shop.
Oliver was born in Ottawa, Ontario. She has a Bachelor of Fine Arts from York University, a Masters degree in Communication from Royal Roads University, and additional training from the British American Drama Academy.
A prominent member of the Union of BC Performers, Oliver served on its executive board (2002–2005), chaired several committees, and continues to be part of the negotiation team during collective bargaining. In 2017, she was nominated for the Best Voice Award by UBCP ACTRA.
Oliver is married to film composer Chris Ainscough. They live in Vancouver with their two sons. She has stated on her Twitter account that she has battled depression.
Community content is available under
CC-BY-SA
unless otherwise noted.