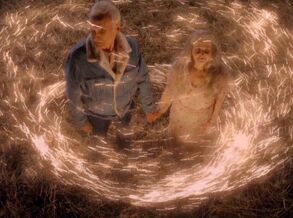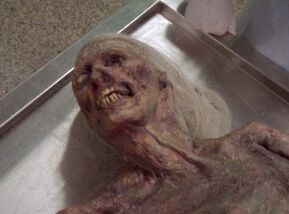 Introduction
Dr. Christina Markham's mother is suffering from Alzheimer's disease. When three apparently healthy young women age and die within hours, the Markhams are baffled and frightened. The solution comes after the older patients vanish.
Cast
Mel Harris ... Dr. Christina Markham Geraint Wyn Davies ... Sheriff Grady Markham Timothy Webber ... Dep. Middleton Maxine Miller ... Helen Heather Hanson ... Young Helen Betty Linde ... Sylvia Corrie Clark ... Young Sylvia Sebastian Spence ... Young Gerry April Telek ... Young Lucy Harold Gould ... Gerry Walter Marsh ... Dr. Sam O'Keefe A.J. Unger ... Peter Lindsay Bourne ... Administrator David Lewis ... Deputy Maria Louisa Figura ... Virginia Masters
Community content is available under
CC-BY-SA
unless otherwise noted.