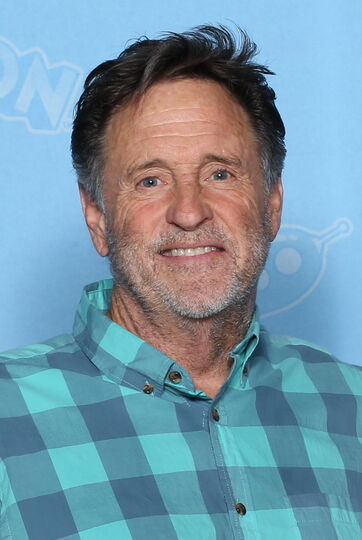 Robert Hays (born July 24, 1947) is an American actor, best known for his roles in film as pilot Ted Striker in Airplane! (also known as Flying High) and its sequel, and for his role as Robert Seaver in Homeward Bound: The Incredible Journey (1993). In television, he starred as the title character in 22 episodes of the science fiction series Starman (1986–1987) and as the voice of Tony Stark on Iron Man (1994).
Robert Hays was born on July 24, 1947 in Bethesda, Maryland, USA. He is an actor and producer, known for Airplane! (1980), Airplane II: The Sequel (1982) and Superhero Movie (2008). He was previously married to Cherie Currie.
Hays was born in Bethesda, Maryland. Before relocating to Hollywood, where he found quick success, Hays lived in San Diego, and picked up acting roles in San Diego's local theater scene. He worked in several productions at the famous Old Globe Theatre, including the role of Petruchio in a touring production of William Shakespeare's The Taming of the Shrew.
In 1977, Hays played a military corporal in an episode of the television series Wonder Woman. He starred in several short-lived television series, including the 1978 production The Young Pioneers on ABC; the 1979 series Angie; Starman, and FM. He played "Bud", the man thought to be Hyde's dad, in several episodes of That '70s Show. Hays also directed and produced for films and television.
He has performed in many television movies and done voice work, such as the title character in the Marvel Comics adaptation of Iron Man. In 2013, Hays appeared in a slapstick-laden TV spot promoting tourism in Wisconsin, which also reunited him with Airplane! co-director David Zucker.
Community content is available under
CC-BY-SA
unless otherwise noted.