Emmy-nominated Writer/Producer Sam Egan, most recently has been Creative Consutant for Shaw's Canadian Sci-Fi Series "Continuum", as well as the Developer for Television of Robert Rotenburg's "Old City Hall" for CTV. He is currently consulting on Shaw TV's "Beloved Mr. Fox" with its creator Alexander McCall Smith ("First Ladies Detective Agency.") He served as Creative Consultant on the Canadian Mini-Serlies "Bloodletting and Other Mirculous Cures." He is developing the internet series "The Node" for Trifecta productions, as well as "State of Syn" for Shaftesbury Films.
Egan was Executive Producer/Showrunner of Season Two of the Listener, for CTV and FOX International, and Creative Consultant for Season Three. He was previously Co-Executive Producer of ABC's "V." Prior to that he was Executive Producer of "Sanctuary" for the Sci Fi Channel. He was a Creative Consultant on the mini-series "Bloodletting and Other Miraculous Cures" for The Movie Network based. He also developed "The Listener" for NBC. He was Co-Executive Producer, Head Writer and Showrunner on "Masters of Science Fiction" for ABC--an anthology series featuring Judy Davis, Sam Waterston, John Hurt, Brian Dennehy, Anne Heche, Malcolm McDowell, and James Cromwell.
Egan is best known for his five seasons of work on Showtime/MGM's "The Outer Limits." He was showrunner/Executive Producer on the series which ran on Showtime and the Sci Fi Channel.
Egan has been a Creative Consultant on the Canadian series "ReGenesis", and Executive Producer on Showtime and MGM's "Jeremiah", starring Luke Perry and Malcolm Jamal-Warner. He was recently nominated for a Leo Award in Canada for
his writing on "Sanctu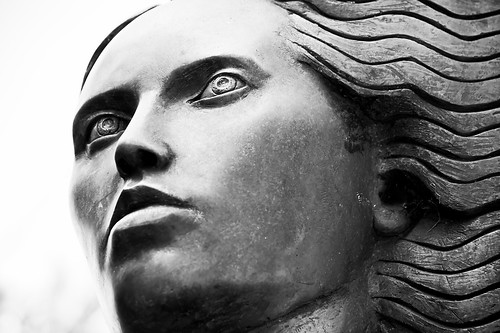 ary." An episode of "Jeremiah" he wrote, "Out of
the Ashes", garnered Egan the Literacy in the Media Award for Outstanding Television Series in their 4th Annual Awards. Another episode of Jeremiah "City of Roses" was nominated for Canada's Top Ten Writing Awards, honoring the best writing in Film and Television--Egan's second nomination.
Before his five seasons on "The Outer Limits", Egan produced and wrote CBS's "Northern Exposure." Included in Egan's many writing and producing awards are nominations for an Emmy and four Geminis.
Community content is available under
CC-BY-SA
unless otherwise noted.