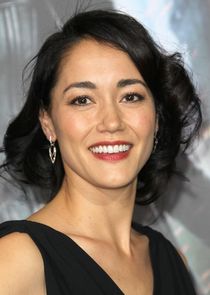 Sandrine Claire Holt (born Sandrine Vanessa Ho; 19 November 1972) is a British Canadian model and actress.
Holt was born Sandrine Vanessa Ho in Croydon. Her middle name was later changed to Claire. Her father, Man Shun ("Horace") Ho, is Hong Kong-born Chinese. He was educated at the University of London, receiving a (B.Sc Physics and Applied Mathematics; M.Sc Computer Science). Her mother, Christiane (née Nicolette), is French. At age five, she and her family moved to Toronto, Canada. Holt attended St. Joseph's Morrow Park Catholic Secondary School in Willowdale. She worked as a runway model in Paris before she became an actress. Her younger sister is model and designer Adrianne Ho.
Community content is available under
CC-BY-SA
unless otherwise noted.