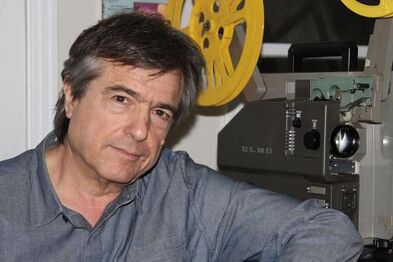 Steve Anker is known for his work on The Outer Limits (1995), Disclosure (1994) and Mysterious Ways (2000).
Steve Anker, Dean of the CalArts School of Film/Video from Fall 2002 through Spring 2014, began the exhibition series and served as Program Director for the Boston Film/Video Foundation (1977-1980), served as Artistic Director of the San Francisco Cinematheque (1982-2002), and since Fall 2003 has been Co-Curator of film and video events at the Roy and Edna Disney CalArts Theater (REDCAT) in downtown Los Angeles. Anker has curated series or programs for The Museum of Modern Art (NYC), Pacific Film Archive (Berkeley), London International Film Festival, Los Angeles Country Museum of Art, Sharjah Art Biennial, the Ann Arbor Film Festival and other international film festivals and museums. Anker curated or co-curated three major film series: Austrian Avant-Garde, 1955-1993 (7 programs), Big As Life: An American History of 8mm Film (76 programs) and Radical Light: Experimental Film and Video in the San Francisco Bay Area (30 programs), each of which had an accompanying catalogue. Anker's writings have appeared in the above catalogues and several periodicals, including Incite, Film Comment, Film Quarterly, Artweek the Soho Weekly News and others. He founded and co-edited Idiolects (1976), a small New York based publication that was published for several years in the 1970s and 1980s and was edited by several prominent independent filmmakers and writers.
Anker has taught in several filmmaking and film studies programs, including Massachusetts College of Arts and Crafts, San Francisco Art Institute, Bard College, New College of California and San Francisco State University, in addition to CalArts where he taught during his years as Dean and will continue to teach in the 2018-19 academic year.
Community content is available under
CC-BY-SA
unless otherwise noted.