William Thomas Sadler (born April 13, 1950) is an American film and television actor. His television and motion picture roles have included Chesty Puller in The Pacific, Luther Sloan in Star Trek: Deep Space Nine, Sheriff Jim Valenti in Roswell, convict Heywood in The Shawshank Redemption, Senator Vernon Trent in Hard to Kill, and the Grim Reaper in Bill & Ted's Bogus Journey and Bill & Ted Face the Music, a role for which he won the Saturn Award for Best Supporting Actor, and his role as Colonel Stuart opposite Bruce Willis in Die Hard 2. He played the character of President of the United States, Matthew Ellis, in Iron Man 3, Marvel's Agents of S.H.I.E.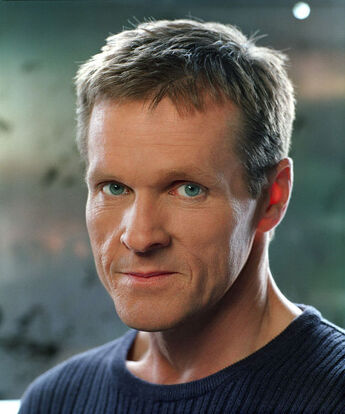 L.D., and WHIH Newsfront, all set in the Marvel Cinematic Universe. He also recurs as Steve McGarrett's murdered father, John McGarrett, in the 2010 remake of the 1968 television series, Hawaii Five-O and the Boston boxing promoter and suspected drug dealer Gino Fish in the Jesse Stone made for TV movie series opposite Tom Selleck as a small town police chief.
William Thomas Sadler was born on April 13, 1950 in Buffalo, New York, to Jane and William Sadler. He began his acting career in New York theaters, appearing in more than 75 productions over the course of 12 years. His roles included that of Sgt. Merwin J. Toomey in Neil Simon's Tony Award winning play "Biloxi Blues". He is best remembered for his roles in Die Hard 2 (1990), Bill & Ted's Bogus Journey (1991), The Shawshank Redemption (1994) and Tales from the Crypt: Demon Knight (1995). He is also a television star, appearing in such sitcoms as Roseanne (1988) and Murphy Brown (1988) and such movies-of-the weeks as Charlie and the Great Balloon Chase (1981). Sadler also starred as Sheriff Jim Valenti on the WB science fiction television series Roswell (1999).
Community content is available under
CC-BY-SA
unless otherwise noted.