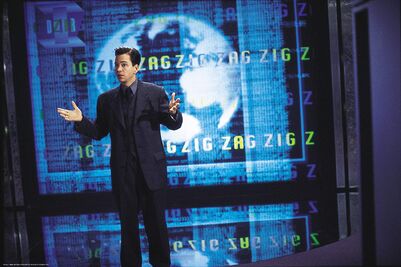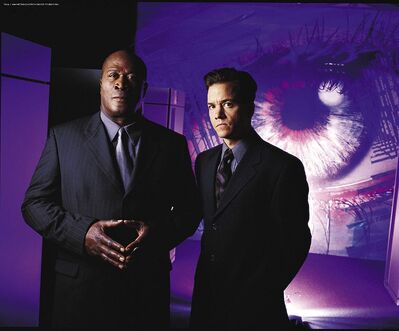 Introduction
The bombs are in place, ready to destroy the super-computers at the Department of Information Technology. Inside, the members of the Syndrome, the anti-technology group that planted the bombs, lay dead or dying. All of them, that is, except Cliff Unger, or as he calls himself now, Zig Fowler. Unger has his finger on the detonator as he negotiates with Pete Yastremski, the head of the department. As the two men talk and FBI agents prepare to storm the building, we move back in time, through the hours, days and years leading up to the attack.
Cast
Frank Whaley ... Zig Fowler / Cliff Unger Leslie Hope ... Weatherman David McNally ... Roy Chance JR Bourne ... Dell Tinker Vincent Gale ... Walt John Amos ... Peter 'Yas' Yastrzemski Fulvio Cecere ... Stottlemeyer Ron Small ... Johnny Irene Karas Loeper ... Mickey (as Irene Karas) Karina Carreck ... Secretary Brendan Beiser ... Ben Powell Tiffany Lyndall-Knight ... Technician (as Tiffany Knight) Yvonne Myers ... Loretta
Community content is available under
CC-BY-SA
unless otherwise noted.